About This Game
The gamified Requirements Engineering (RE) Methodology (GREM) follows a facilitated multiplayer approach and can currently be used by up to 4 players simultaneously.
Gamification provides a collaborative approach to involve stakeholders from the life cycle of complex solutions, such as Product-Service Systems (PSS).
The gamified RE Methodology has been developed and applied in the European FoF-Project PSYMBIOSYS (No. 636804). http://www.psymbiosys.eu/
The objective of the gamified RE Methodology is to create initial requirements, but also possible solutions for specific problems to play with in a virtual environment.
Keywords
Product-Service sYMBIOtic SYStems, design-manufacturing, product-service, knowledge-sentiment, real-digital, and business-innovation
Platform
OS: Windows XP SP2+ (or any newer version of Windows)
Graphics: DX9 (shader model 3.0), or DX11 with feature level 9.3 capabilities
CPU: SSE2 instruction set support
Unity: Unity 2017.1.0f3 (64-bit)
Number of Players
The game requires four (4) players to play, each having different background as per the following:
Design
Production
Costs
Sales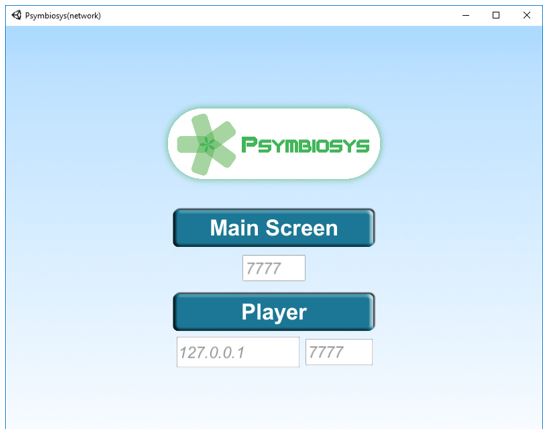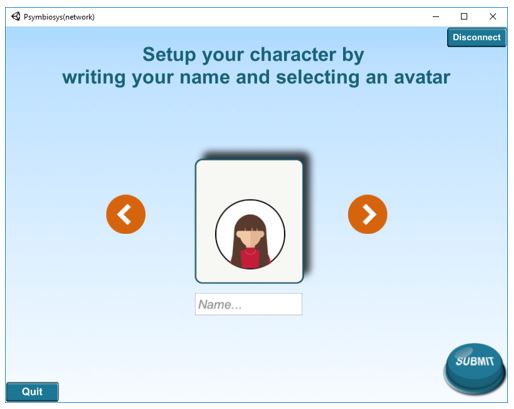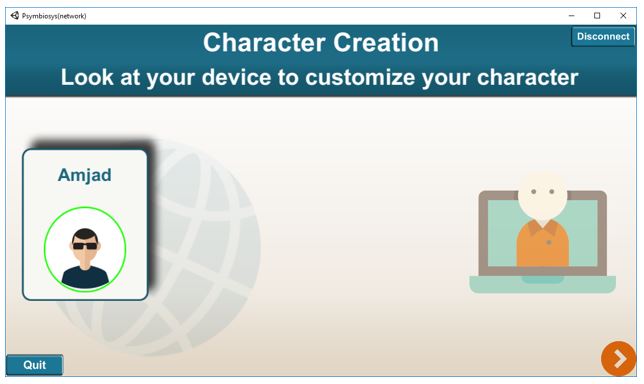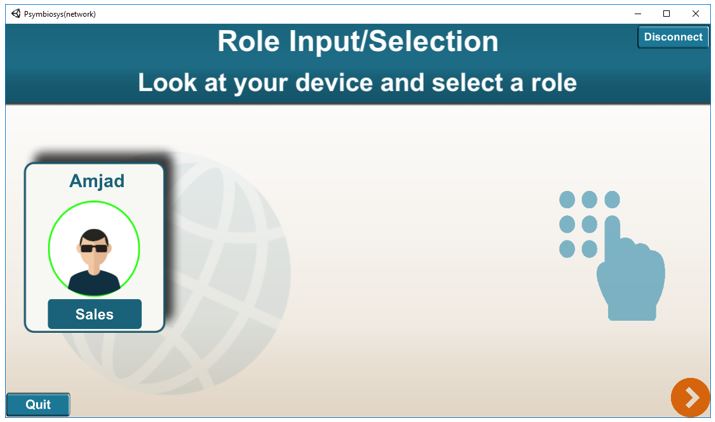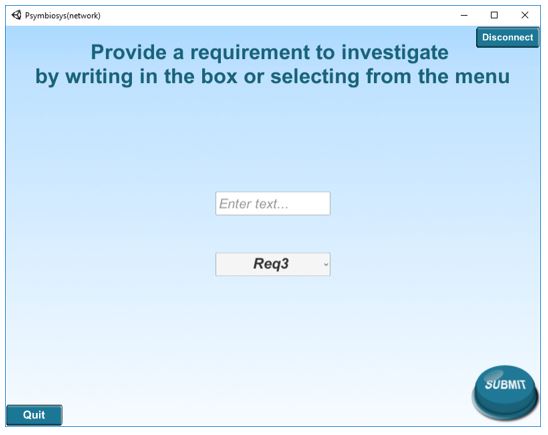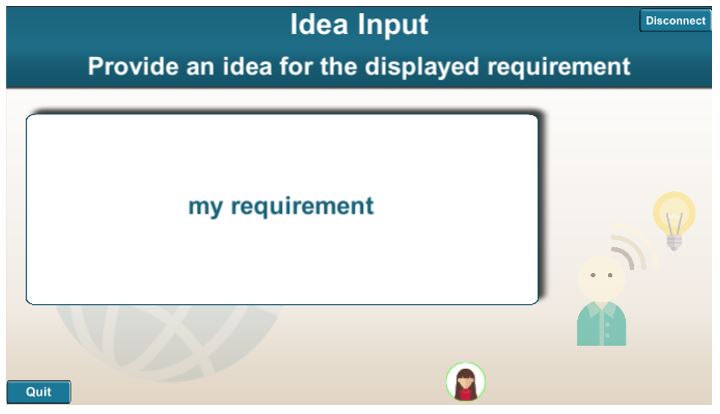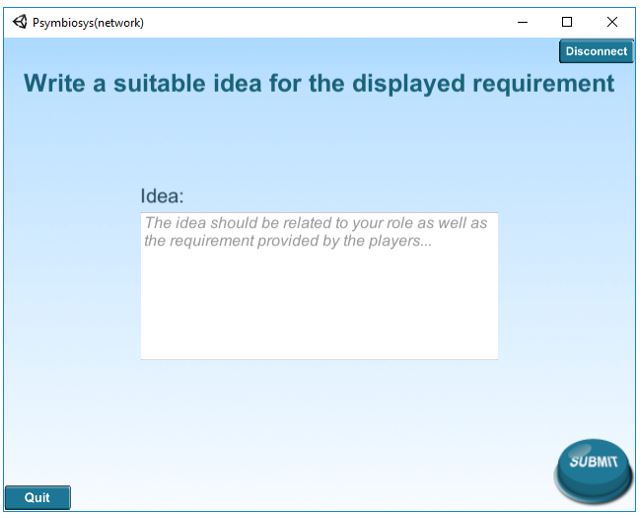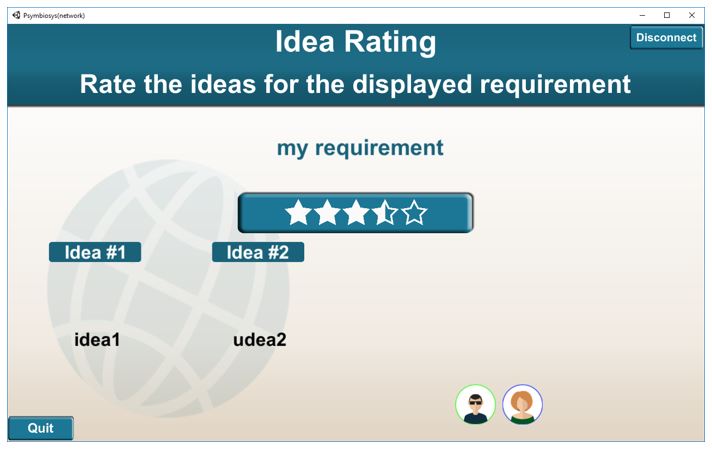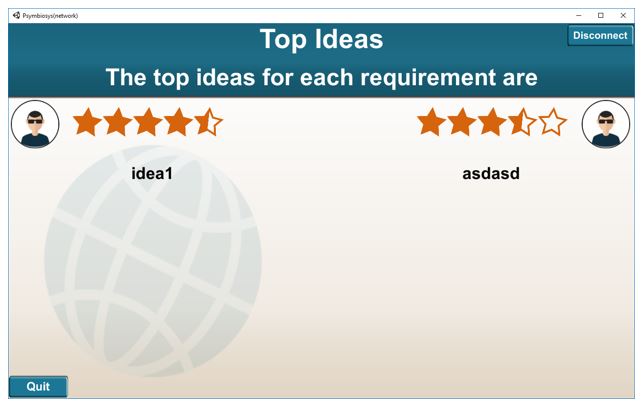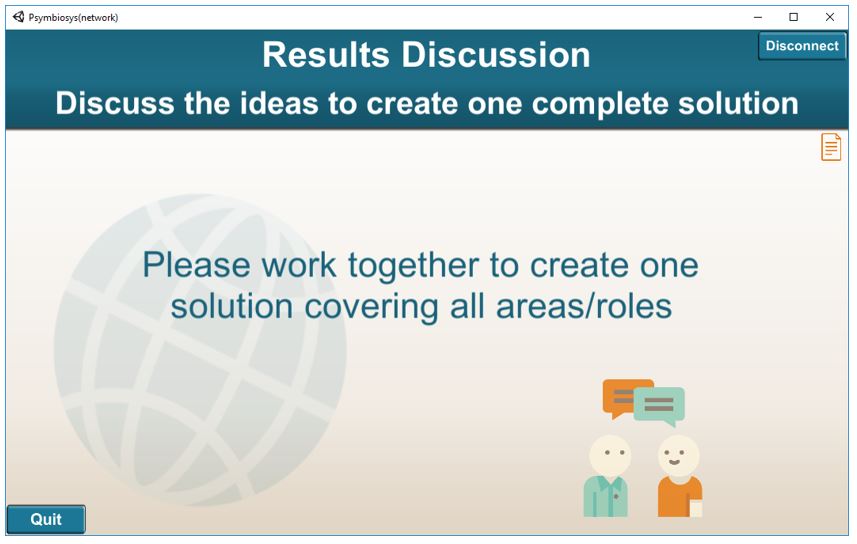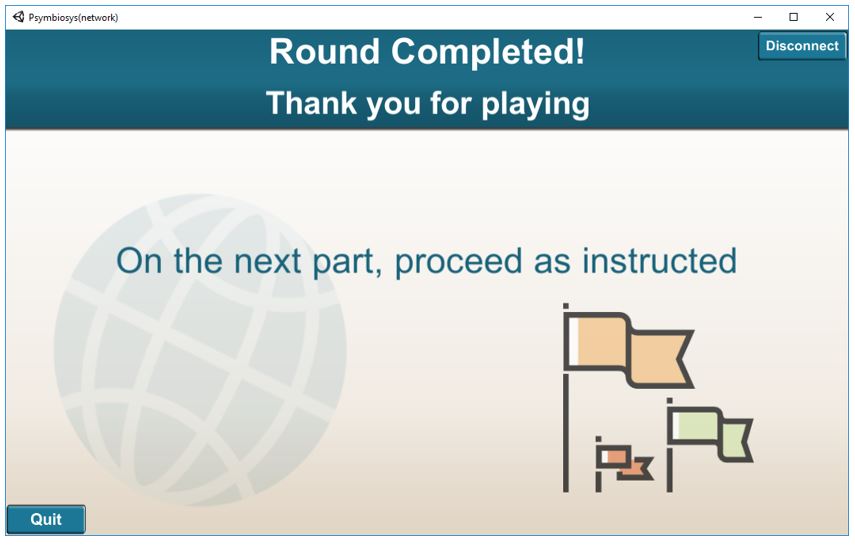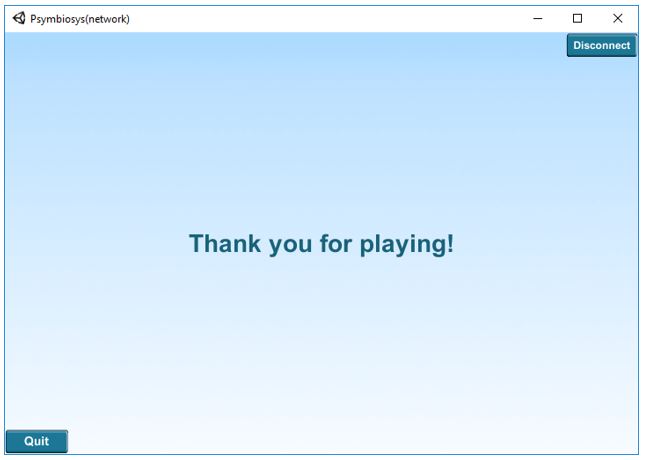 How it works
First of all, you will see a main screen where you will see all players in the game.
Then you will write your name and select your avatar which will not change till the game ends.
Role Selection screen will come and you have to select a specific role in the company in which you are interested. It can be changed later.
After this, you have to select pre-defined requirement or you can input your own requirement. You can also see the requirements from others players as well.
Now, you have to come-up with ideas which match with other players' requirements in accordance with Psymbiosys criteria.
After that you will rate the ideas given or each requirement in the form of stars from 1 to 5 on the tablet.
Top rated ideas will be displayed in the end corresponding to specific requirements.
The results of the rating and best ideas will be discussed between players so they will be able to come-up with a complete solution from the perspective of the four roles in accordance with the Psymbiosys criteria.
In the end, you will be informed that one round has been completed and you can restart if you want to play more rounds.
You will also get a text file at your desktop which includes the complete results of the rating and the corresponding requirement and ideas.
In order for multiple players to play the game from different machines, it must be networked.
The game relies on unity networking to connect players and the server together.
Also a match name and password is needed to create the match. The login key is used as both a match name and password.