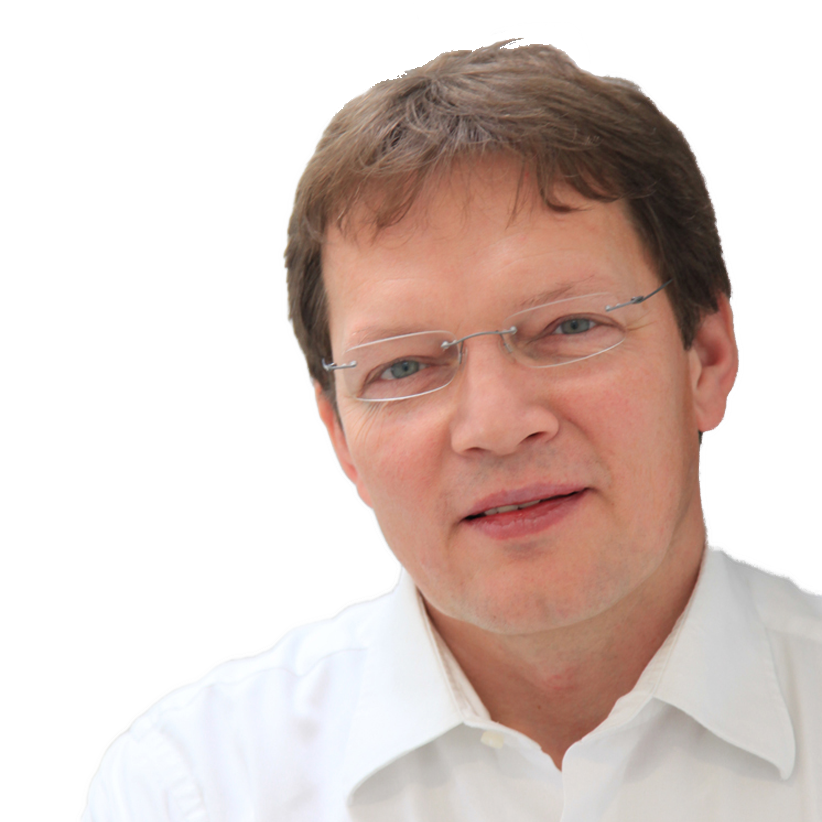 Klaus-Dieter Thoben
Curriculum Vitae
Prof. Dr.-Ing. Klaus-Dieter Thoben is a professor for Integrated Product Development at the Faculty of Production Engineering at the University of Bremen, Germany. He is also managing director and spokesperson of the BIBA. Furthermore is he a spokesperson for LogDynamics aiming at strengthening the field of logistics in the area of Bremen. Professor Thoben has been involved in research on serious games applications for engineering education since more than 20 years.
He is specifically interested in serious games for production and logistics as well as product development and lifecycle. Furthermore, he is the representative of the University of Bremen in several boards, like on wind energy, logistics and product development. KProfessor Thoben has more than 20 years of experience of working in large international research projects and has also managed several projects at national and international level. His teaching domain is related to product design and development as well on organizational issues related to distributed production.
Professor Thoben has authored numerous journal contributions and edited several books. Major publications address co-operative processes with a specific focus on product-based innovations, product and service engineering, product lifecycle management and collaborative enterprise networks.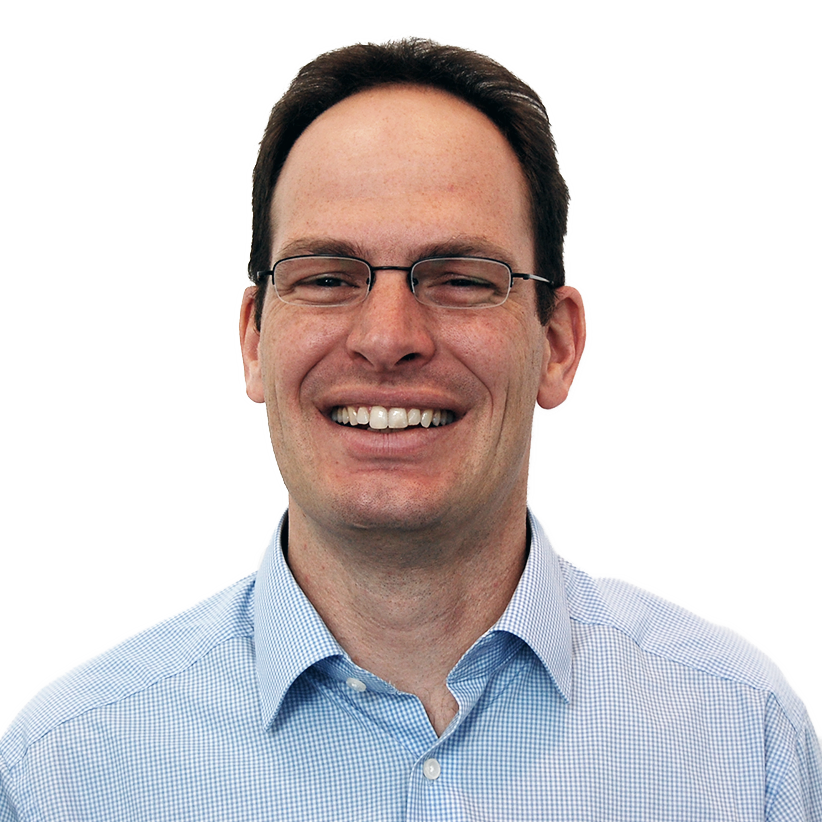 Christian Gorldt
Curriculum Vitae
Since 2004 Christian Gorldt operates as a researcher at BIBA in the department Intelligent Production and Logistics Systems (IPS). His research interests lie in the logistics and information technology application of current information and communication technologies.
Christian Gorldt has been working in applied research projects and industrial projects. He was head of research for the Logistikfabrik from 2009 until late 2010. From 2011 to 2012, he was the business administrator as well a business informatics chief engineer of Strategy and Organization at BIBA. Since 2013 Mr. Gorldt is responsible for the BIBA division Collaborative Business In Corporate Networks.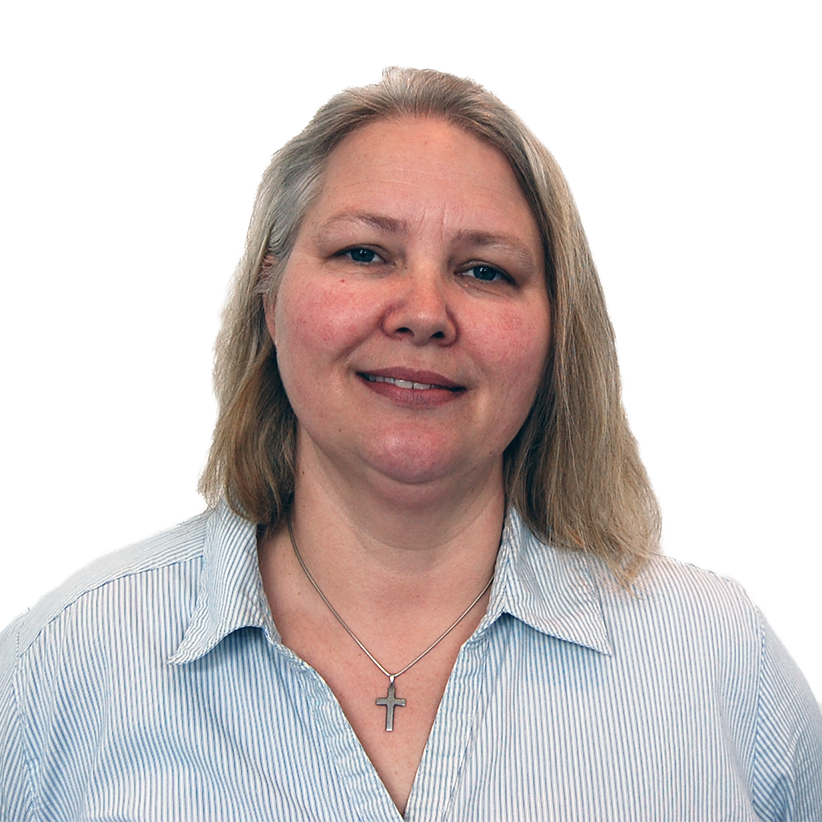 Jannicke Baalsrud-Hauge
Curriculum Vitae
Jannicke Baalsrud Hauge is head of the BIBA GamingLAB and works as a senior researcher at Bremer Institut für Produktion und Logistik (BIBA) Bremen, Germany. She is also co-director of GaPSLabs at KTH (Royal institute of Technology); Stockholm, Sweden. She holds a Ph.D. in Engineering from the University of Bremen.
From 2001 to 2003 she worked as a research scientist at the University of Bremen, with her main responsibility beeing the functional architecture of an e-commerce software. 2003 she joined BIBA, where she is responsible for the BIBA Gaming LAB as well as coordination of the BIBA contribution in several national and international projects in the field of Serious Gaming as well as ICT in production and supply chain networks and CPS.
In 2015 she also joined KTH (Kungliga Tekniska Högskolan), where she is managing EIT Digital projects (industry driven projects) and research projects funded by the EU.
Besides supervising BSc, Master and PhD students, she is teaching SG application development, re-engineering, decision making and supply chain risk management. Her main topics are on development of SG and simulation applications, development of GBL concepts, Requirements engineering (IT solutions for logistics, CPS and SG), process analysis and business modelling. Jannicke is member of several boards and has authored 200+ papers.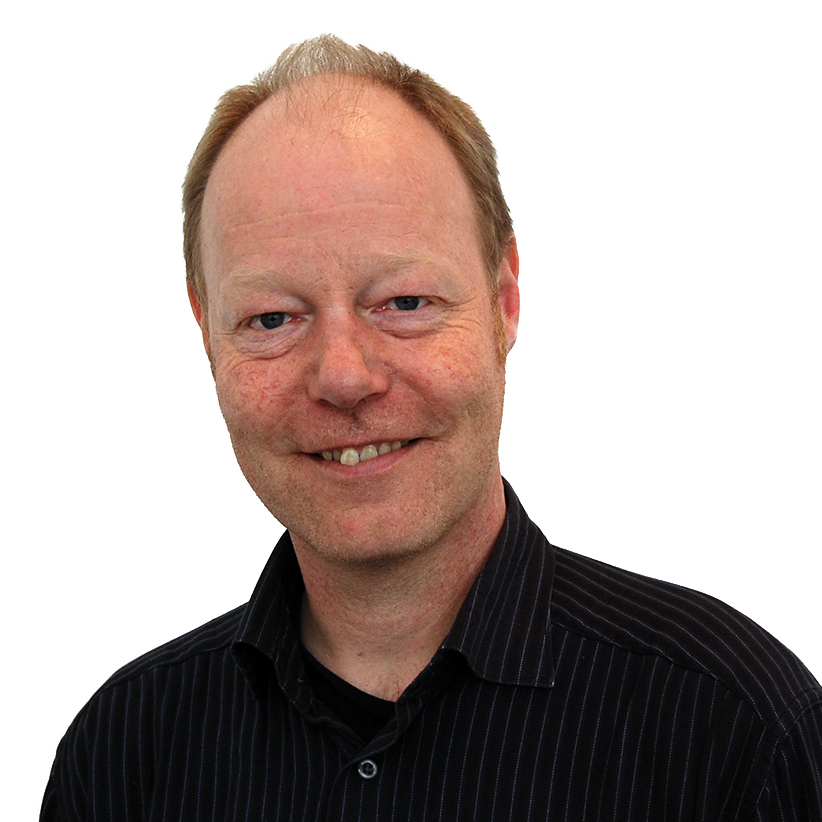 Heiko Duin
Curriculum Vitae
Heiko Duin studied computer science at the University of Bremen (from october 1984 to april 1992). From may 1999 to april 1997, he worked as a research assistant at the Bremer Institut für Betriebstechnik und angewandte Arbeitswissenschaft (Bremian Institute of Industrial Technology and Applied Work Science) at the University of Bremen (BIBA), where he supervised european research projects with the topics of simulation-based evaluation of techno-economic systems and cost-benefit analyzes.
From may 1997 to december 2009 he was an employee of PRODUTEC Ingenieurgesellschaft mbH with the task of project management and software development. Since june 2003 he is working as a researcher at BIBA again. His focus is the development of simulation-based games for education and training.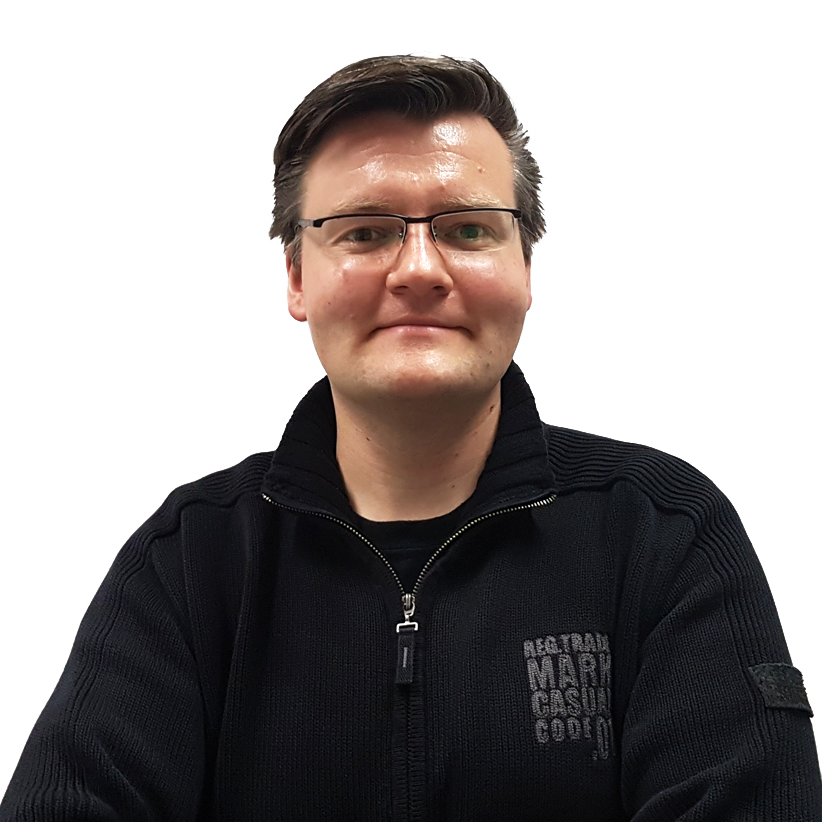 Stefan A. Wiesner
Curriculum Vitae
Stefan A. Wiesner has a diploma in Industrial Engineering and Management (focus on Project Management and Development of Production). He has been working as a research scientist for BIBA in the department of ICT applications for production (IKAP) since 2007.
His research interests are in the field of collaborative Requirements Engineering and Business Model innovation for complex Cyber-Physical Systems (CPS) and Product-Service Systems (PSS). Mr. Wiesner has been the responsible manager for several European projects, subprojects and work packages in these areas (ESKALE ERA-NET, MSEE IP, PSYMBIOSYS RIA, inter alia).
Contributions and publications include the development and application of a game-based Requirements Engineering framework and a Business Modelling methodology for PSS, supporting the implementation in industrial companies. He is active in the IFIP 5.7 SIG on Smart Manufacturing with the aim to integrate PSS and CPS concepts.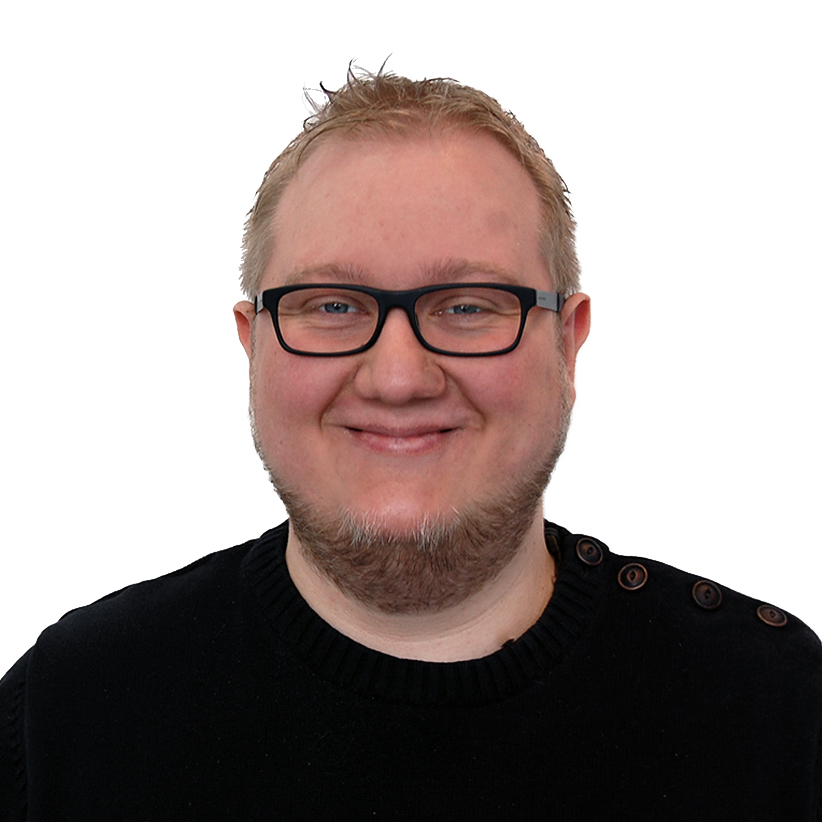 Florian Haase
Curriculum Vitae
Florian Haase received his B.Sc. in 2013 in media computer science at the University of Emden / Leer. In March 2014 he started the master's program "Zeitabhängige Medien – Games" (time-dependent media – games) at HAW Hamburg.
Since of 2009 he is involved in various serious gaming projects. For six years he was a student assistant at the institute and worked under Heiko Duin. Among other things he developed the serious game "SUMAGA Island", an adaptation of Jay Forrester's "beer distribution game". The game helps to illustrate the problems in managing supply chains. He also implemented a game mechanic in be.mog as part of his bachelor thesis.
During his master studies he is deepening his knowledge of game design, the operation of the gaming market, the game producing and continues to deal with the theory of computer games.
Guest Researchers/Students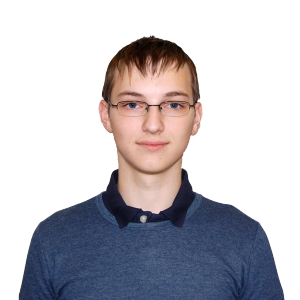 Jakob Baalsrud Hauge
Curriculum Vitae
Jakob Baalsrud Hauge is studying electronics and IT at the University of Bremen. He is responsible for the technical administration of our GamingLab.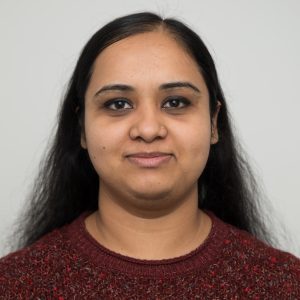 Nadera Sultana Tany
Curriculum Vitae
Nadera received her B.Sc. Engg. in Computer Science and Engineering from the Shahjalal University of Science and Technology, Bangladesh. She is doing her M.Sc. in Digital Media (Media Informatics) at the University of Bremen. Currently she is working on the R U EU?, BEACONING and E-civeles project.
Previously she has worked for 4 years in the IT industry of Bangladesh. She has experience in project management, project coordination, Software Quality Assurance, customer support and used to organize and conduct technical training for banks regarding Card management softwares, online and mobile banking technologies.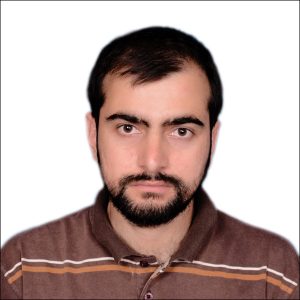 Muhammad Sabir Sultan Nawaz
Curriculum Vitae
Sabir received BE Electrical(Telecommunication) Engineering degree from National University of Sciences and Technology(NUST) Pakistan. He is doing his Master studies in Communication and Information Technology(CIT) at the University of Bremen. He is currently working on DigiLab4U (Serious Gaming in laboratory-based teaching), E-civeles and RU EU projects.
Previously he has worked almost 3.5 years in Telecomm Industry of Pakistan. He has experience in project management assistance, planning and deployment of communication infrastructure, training and customer support.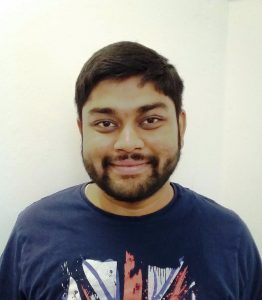 Prabahan Basu
Curriculum Vitae
Prabahan completed his Bachelors from Kolkata, India in Instrumentation and Control Engineering and currently doing his masters in Control Microsystems and Microelectronics (CMM) in the University of Bremen since April 2018. Currently he is working on DigiLab4U (Serious Gaming in laboratory-based teaching) and ELLIOT.
Previously he has worked for Amazon India for almost 1 year.
Sumesh Kannankatil Sadanandan
Curriculum Vitae
Sumesh completed his B.Tech from Model Engineering College, India in Electronics and Communication Engineering and currently doing his masters in Electronics Engineering, Microsystems Engineering at Hochschule Bremen. Currently he is working at BIBA Gaming Lab as Game Developer in Seconds 2.0.
Previously he has worked as Software Developer in OnMobile Global Ltd. Bangalore, India.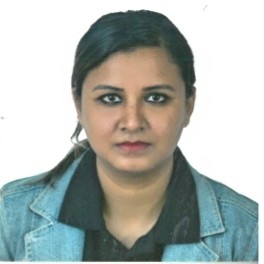 Sundus Fatima
Curriculum Vitae
Sundus Fatima has received her B.Eng. in Software Engineering from NED University of Engineering and Technology Karachi, Pakistan. She has started her studies of Masters in (Digital Media) Media Informatics  at University of Bremen in 2017.  At the Gaming Lab, she is currently working as a game developer in SBM Project.
Christopher Ehrhardt
Assistant
Juliana Fisaini
Erasmus Student
Matthias Kalverkamp
Research Scientist
Patrick Eichelberg
Assistant
Phinthip Samutloiwon
Erasmus Student
Rosa Garcia-Sanchez
Research Scientist
Sami Ur Rehman Khan
Assistant
Mohamed Elshalakani
Assistant
Marco Meregni
Guest PhD Researcher
Simon Kannengießer
Assistant
Zoe Lee
Exchange Research Intern
Matteo Oliveri
Master Thesis Student
Anna Barenbrock
Research Scientist